About Vision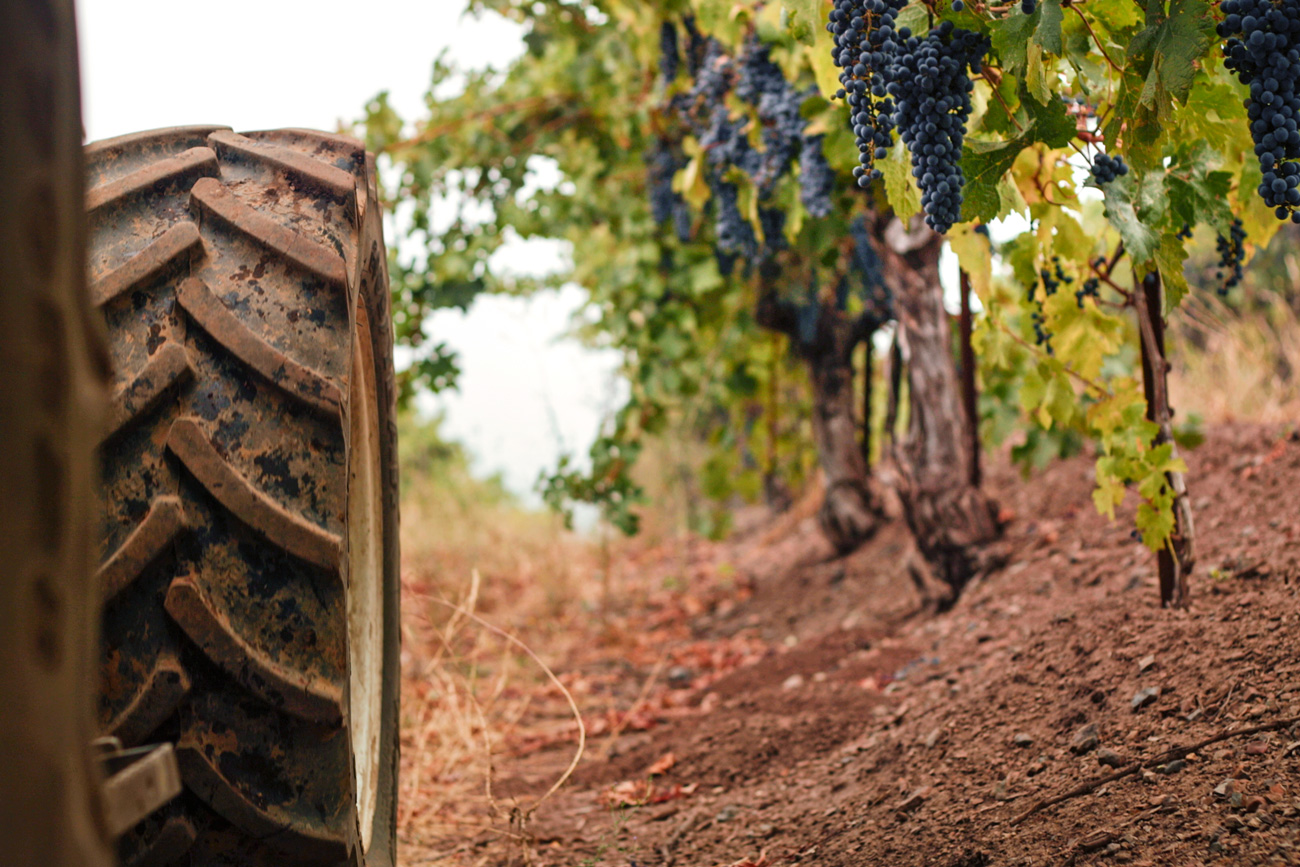 Back in 1996, as latter-day pioneers in the Russian River Valley, we had the privilege to plant and partner with many of the most distinctive cool-climate vineyards in this magical wine-growing region. Over the years, we discovered inspiring, singular sites beyond the Russian River Valley that translate into our diverse portfolio of small-lot wines.
Now, more than 20 years later, we continuously hone our farming and our craft, working as precisely and honestly as we can to translate each vineyard's "site signature" into wines of depth, intricacy, and tremendous purity – a blend of Californian depth and European clarity.
Our goal is a lightness of touch, an intimacy with the fruit, a fluidity. We want to capture the feeling we get from having worked with a site for decades.
About Team
We live the wine. It's not just a vocation. It's very much who we are. Both livelihood and passion. It's what gets us up in the morning. This is a project that comes from who we are and what we love.
About Press
There's tremendous personal satisfaction in creating wines that inspire contemplation – and we are encouraged by the feedback our efforts have garnered.
Scores Aren't Everything & Best of 2018
Lisa Perrotti-Brown, The Wine Advocate
Producing lots of small lots of wines from a small selection of different grape varieties (Pinot Noir, Chardonnay, Cabernet Sauvignon, Viognier and Syrah)—the standard of quality and expression of site is phenomenally consistent at DuMOL with too many great new releases to recommend individually. What's more, the prices for the quality (most wines are $60-$80 per bottle on mailing list release) will blow you away. This is one mailing list you don't want to miss being on.
Wineries to Watch in 2019
Rose Murray Brown
As viticulturalist and winemaker . . . [Andy Smith's] style has evolved from richer wines to subtler lighter styles. His range is superb, I particularly enjoyed DuMOL Pinot Noir 2009 from his Coffee Lane vineyard.
The Story of California Chardonnay
Elaine Chukan Brown for JancisRobinson.com
"By 2003 when the winery began planting their own estate vineyard in the Russian River Valley known as Green Valley, Smith made the decision to establish a vineyard in a manner that would support greater freshness but also more nuance in the wines."
Where the Wild Things Are
Lisa Perrotti-Brown, The Wine Advocate
Andy Smith has been the viticulturalist and winemaker at DuMOL for 20 years. His crafting of the Chardonnays and Pinots has edged notably towards a more elegant and refined style over the years.
Brilliance from Sonoma
Jeb Dunnuck
Stylistically, Smith makes a fresh, vibrant style of wine, yet I never find them lacking for depth and or texture....[The] Chardonnays... are made in a reductive, age-worthy style and the clear majority have distinctly Burgundian profiles... [and] the top Pinot Noirs are certainly up with the crème de la crème of the region. ...DuMol also produces a handful of world-class Syrahs, as well as one of the top examples of Viognier coming out of California. Both the 2015s and 2016s reviewed here are terrific wines...
Sonoma's Stellar 2016s
by Antonio Galloni
My tasting at DuMOL was one of the highlights of my January trip to Sonoma…2016 and 2015 are fabulous back to back vintages at DuMOL. This range is seriously impressive.
Wine-Pages.com
Tom Cannavan
An unusually refined marriage between the glorious ripeness and sweetness of fruit from California, and the restraint and finesses one might expect from a classic European region.
Washington Wine Blog
Dr. Owen Bargreen
The current releases by DuMOL were outstanding across the board. One of the great California Chardonnays that I have tried in the past year...
BBC Scotland
by BBC Scotland
Andy Smith once swam competitively for Scotland; now he's making Napa Valley wines drunk by royalty and presidents.
Vinography.com
by Alder Yarrow
...some current wines from DuMOL, a winery in the Russian River Valley that has long employed the talented Andy Smith as winemaker...
Hawk Wakawaka Wine Reviews
by Elaine Brown
Smith has agreed to spend the day driving me through DuMOL vineyards. We're discussing the region but also his evolution as a winemaker.